7 DIY Room Sprays To Make Your Home Smell Like Spring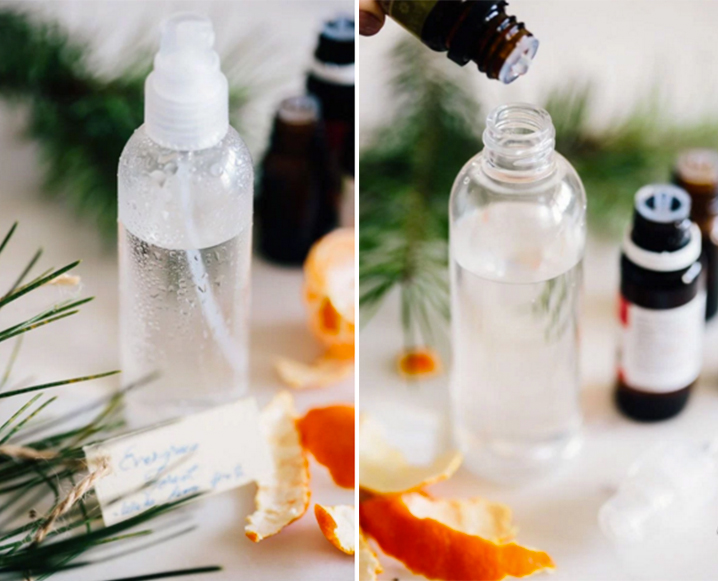 Spring is in the air! And depending upon where you live, it may feel like it. Or maybe it already feels like summer.  (Or it could still feel like winter, in which case my heart goes out to you!) But whatever the case may be, you can get into the springtime mood by fragrancing your home.  To me, nothing says spring quite like fresh flowers and herbs.  That's why I am over the moon about all of the below DIY recipes.   Not only will they have your home smelling like a garden, but many of the recipes include dried plants, so they are incredibly beautiful to look at too.
The Perfect Gift
I have a friend who is part of a women's group where every year they exchange presents with one another.  So, each year she has to make 20+ of the same present, one for each lady in the group.  These DIY room sprays are perfect for something like that.
Now, I am not going to lie.  Many of these recipes are extremely similar to each other; most are some combination of water, fragrance, and vodka.  But take the time to look at each one and use them as a launching pad for ideas.  What flowers or herbs smell like spring to you?  What fragrance combinations do you love?  The sky is the limit!
Citrus Blend DIY Room Spray
Yes, gardens definitely smell like spring to me, but so do orange groves, or any type of citrus, for that matter.  This room spray incorporates many of them, but you can also mix and match to your heart's content.  Maybe you just want a lemony lime fragrance, or just grapefruit and tangerine?  There are endless citrus combinations.
Oh, and speaking of gifts, this one is perfect!  There are printable labels available so that your bottle can be as elegant as the one in the photograph.
From Homey Oh My.
Homemade Lilac Spray
Lilacs definitely smell like a lush English garden.  So if a very floral room fragrance is more your speed, then definitely try this one out.  Also, how beautiful is the atomizer she used?  All room fragrances should look this pretty, am I right?
From At The Picket Fence.
Floral Herb Room Perfume
How lovely are the dried flowers suspended in these bottles?  Here, they used a variety of flowers and lavender essential oil, but you could definitely be more matchy-matchy.  How about mint leaves and peppermint essential oil?  Or geranium petals with geranium oil?  There are just too many possibilities!
From Hello Wonderful.
DIY Room Spray
Speaking of possibilities, definitely check out this recipe!  Not only does it contain simple, all-natural ingredients, but there are nine different variations listed.  Try them all and see which one you like best.
From Bloglovin'.
Green Tea Cucumber DIY Room Spray
This one smells so clean and fresh, its perfect for people who want their home to smell like springtime but NOT like a garden!  Again, this one comes with a printable label.  Awesome!
From Homey Oh My.
Herbal and Floral Room Spray
So far, each of these recipes has used essential oils or fragrance oils.  What if you don't have those things?  Can you still make an all-natural room spray?  You bet!  And this recipe shows you how.
From Free People.
Sage Energy Clearing Spray
Maybe its the Southern Californian in me, but roses equal springtime.  So imagine a DIY room spray with rosewater?  Divine!  If you love roses too, then you gotta check this one out!
From Instinct Wellness.
Thank you Milleson for the amazing list!!
Seriously, I have made every one of these in the last week and I cannot pic my favorite, although the Sage Energy Clearing Spray does make me feel remarkable.  Let me know which one is your favorite!
Happy DIYing,
Colbie